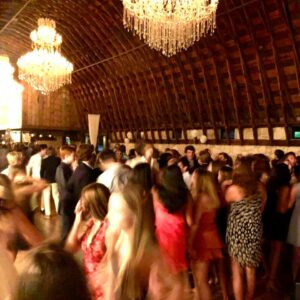 An annual tradition that spans over 40 years, Soirée is the most well-known and anticipated event for ninth and tenth graders across the Austin area. It is fully chaperoned by Women's Symphony League of Austin members, spouses and professional security.
Proceeds benefit the Austin Symphony Orchestra's music and education programs. Soirée is held in honor of the season's Belles & Beaux – the tenth graders being presented at the annual Jewel Ball.
Ninth and tenth graders from all over the Austin area are invited to attend Soirée. Guests enjoy dancing to music spun by one of Austin's best DJs and other activities while enjoying a memorable evening with friends. Soirée is the perfect back to school event for your teen!
"Being a Belle at the Jewel Ball was such an honor. Soirée was an unforgettable experience where I danced, laughed, and had a great time. Having a great time with friends and benefiting children's programs – what could be better?"
Catherine S., Belle 2012